Meet the Glam team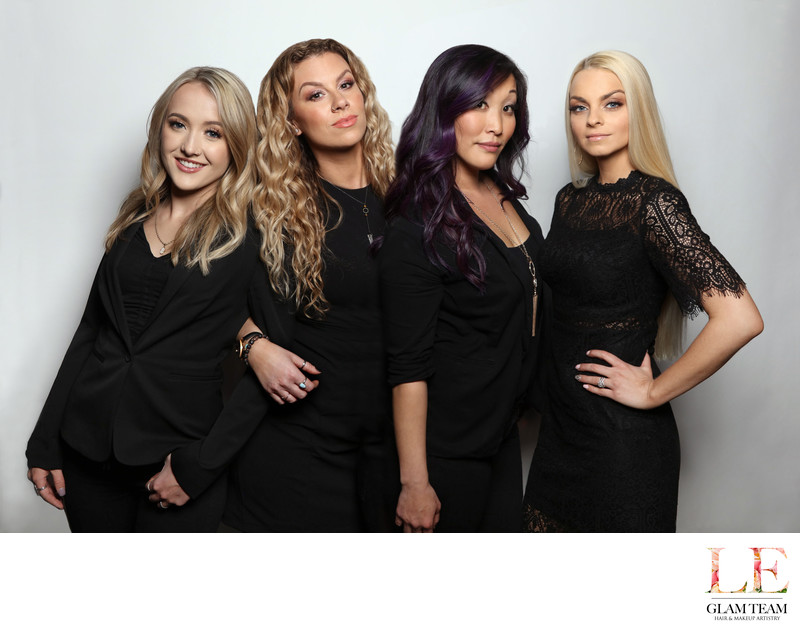 LE Glam Team was founded by long time friends and business partners Lisa Stead and Erin Coleman. Both highly respected and accomplished artists in the beauty industry with a combined 36 years of experience, they've traveled to every corner of New England together doing hair and makeup for countless weddings, photo shoots, and any kind of special event you can think of.
Their immediate success and immense popularity in the bridal scene has garnered them praise across the industry and led to the addition of six new full time stylists/makeup artists. The welcome addition of Leanne, Madison, Regan, Courtney, and Keagan help to expand LE Glam Team without compromising any of the talent or customized details unique with each client. Together, LE Glam Team has made thousands of women look and feel their very best inside and out. LE Glam Team can meet the needs of all weddings and events big or small across New England. Destination weddings and events are available upon request. Contact us for customized pricing.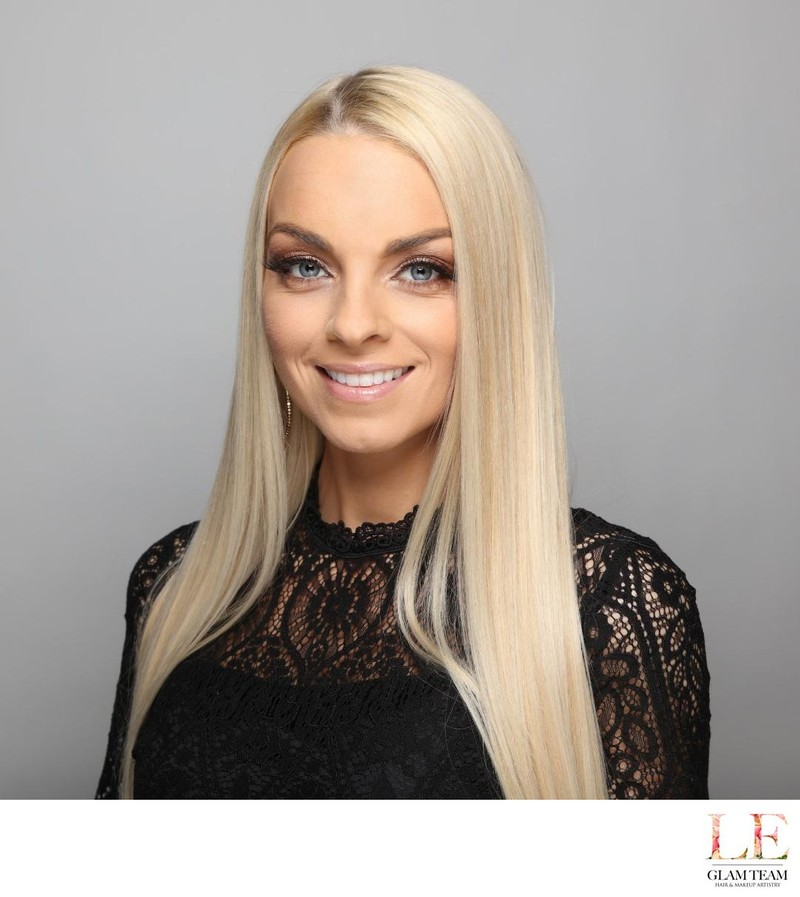 Lisa
Lisa is known across the beauty industry and by her clients as one of the most accomplished and skilled artists in the business today. Lisa is renowned for her ability to bring her clients vision to life and makes it look effortless. After finishing cosmetology school as a teen, Lisa's masterful talents, experience, and continued education has earned her the status as a truly elite master stylist and among the most respected and celebrated names in all things bridal. Her picture perfect styles have been making the glam world swoon for almost 20 years and can be seen in numerous magazines, bridal publications, and advertisements.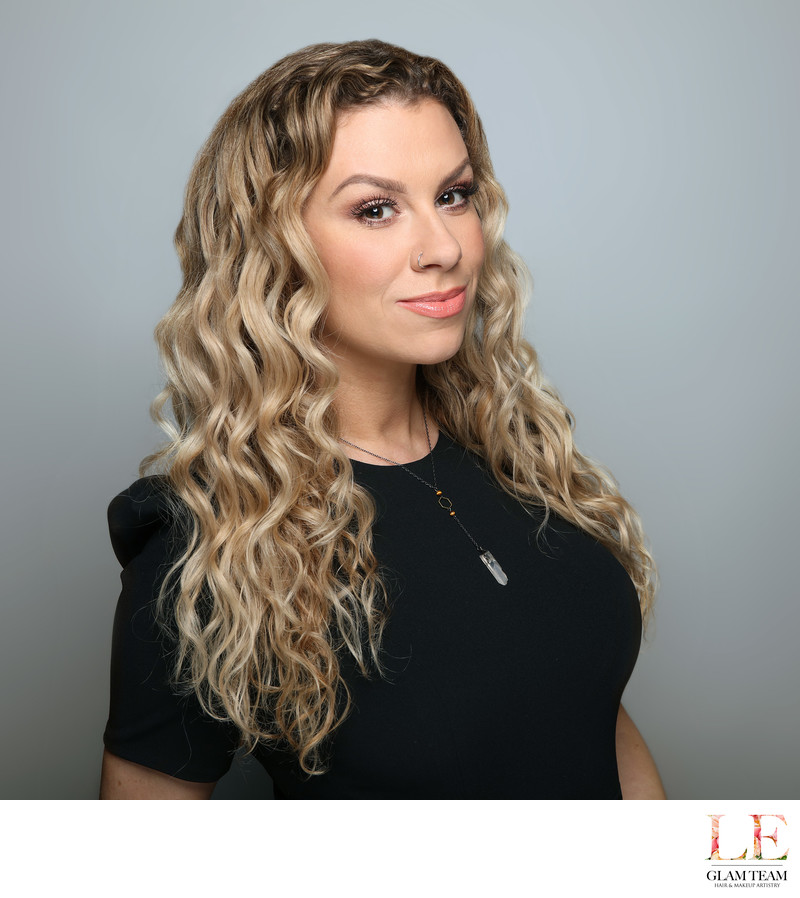 Erin
After nearly two decades of perfecting her craft Erin has secured herself as one of the most talented, imaginative, and sought after hair and makeup artists in all of New England. Her ingenious bridal and fashion work has graced the pages of countless publications and has her teaching her techniques to a new generation of up and coming artists. Her modern, fashion-forward, iconic looks have her consistently wowing her clients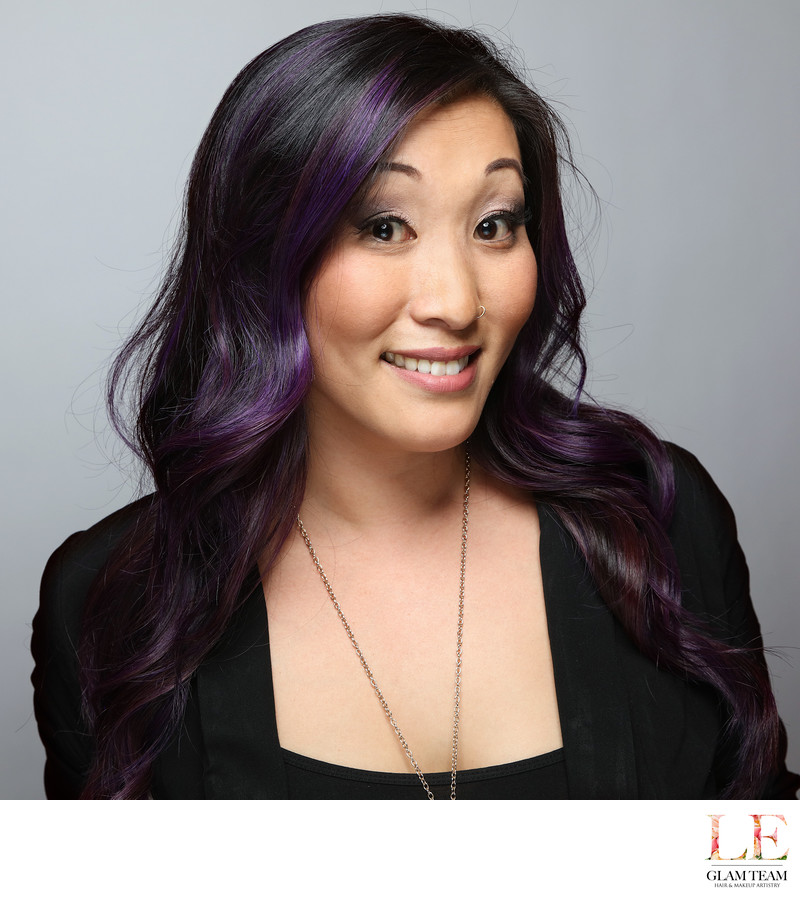 Leanne
After her completion of Cosmetology school in 2004, Leanne's artistry, experience, and industry accomplishments are unparalleled. She uses timeless styles and meticulous ability to tastefully transform any client. From simple and chic to high fashion looks, she brings the perfect balance of tried and true techniques with modern elegance into her clients vision with every detail. Her skill for creating and perfecting the desired look for each individual leaves all of her clients looking and feeling their absolute best.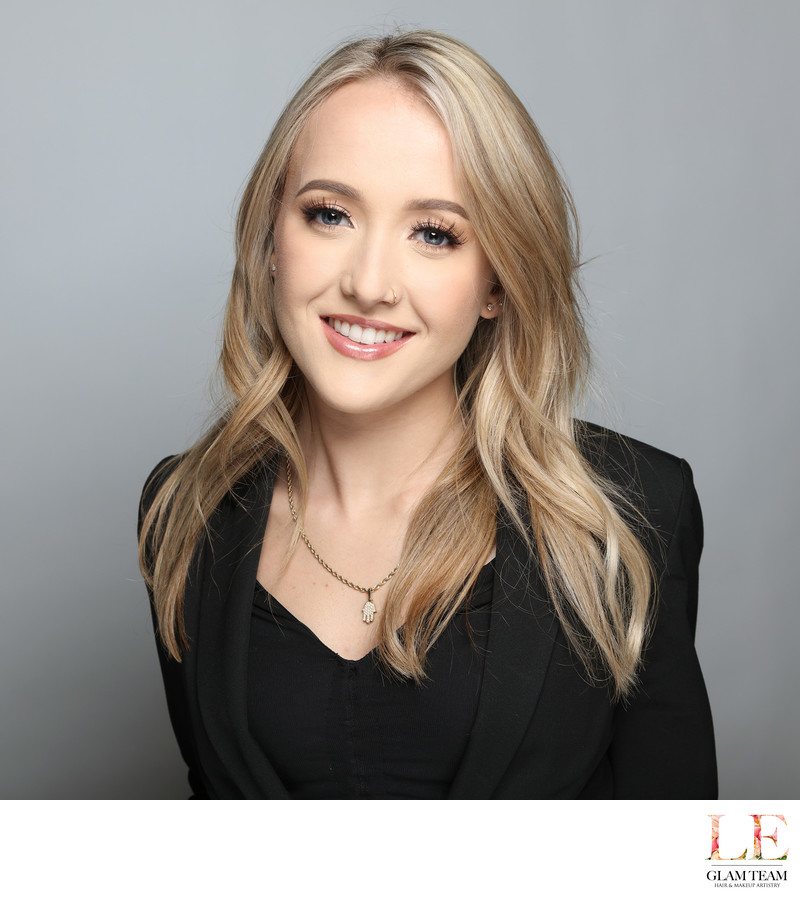 Madison
A natural artist when it comes to makeup. Madison is a licenced Cosmetologist specializing in makeup and eyebrow microblading, which both lend to her incredible eye for balance and perfection. She loves using makeup to enhance her client's features and believes in a flawless finish and a perfect brow. Her unprecedented skill, industry knowledge, and fashion-forward artistry has established her as a glamor perfectionist with the finesse and technique mastery of some of the best artists in New England. Her creativity and attention to detail can be seen in every one of her Glam Team transformations.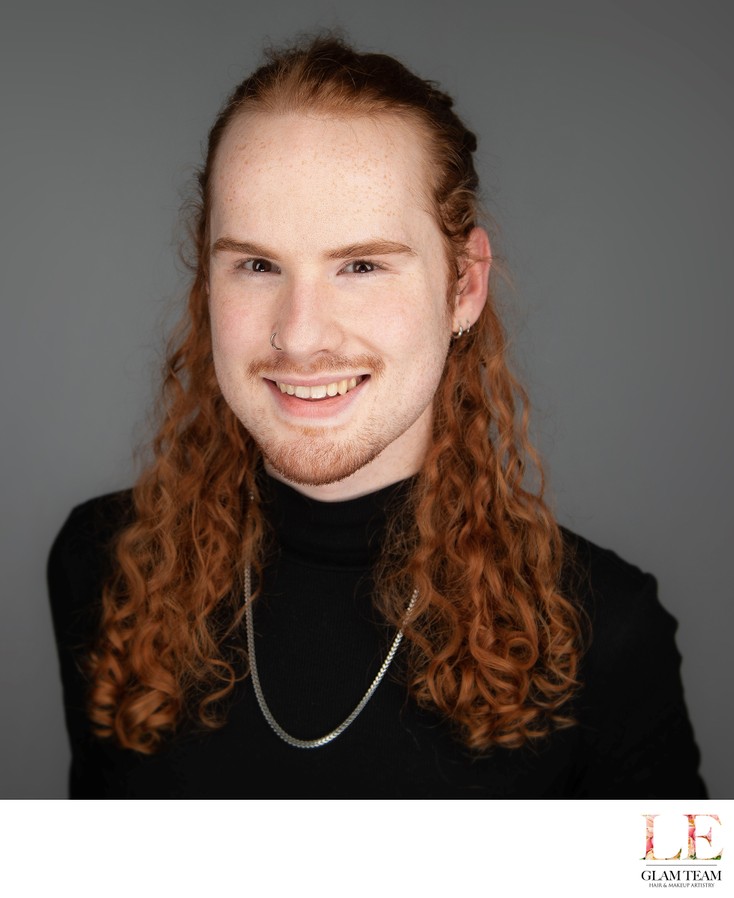 Keagan
A licensed Cosmetologist with a passion for makeup. Keagan loves combining elements of glam while utilizing natural features to create looks that both enhance and stay true to his clients. His styles range from soft & natural to glamorous & dramatic depending on the client's needs. He has created gorgeous looks for many special occasions including weddings, proms, banquets, and quinceaneras. Keagan is fluent in English and Spanish and also speaks Portuguese.
"I really enjoy seeing how excited my clients get when they see the final result. The way in which simply enhancing someone's natural features can have such a positive effect on them is something that is always amazing to watch."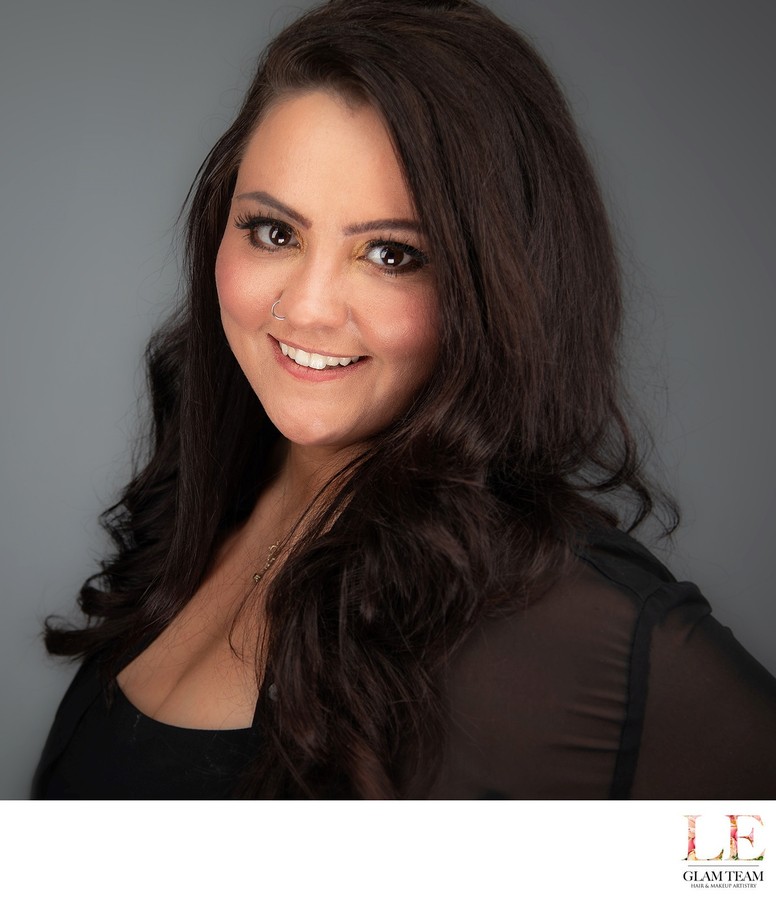 Courtney
With 9 years of experience, Courtney is a skillful hairstylist who excels at wedding and event styling. Her friendly, kind, and approachable personality makes her a dream to work with for special events. She is able to really listen to her clients needs and make their vision come to life. Courtney loves soft romantic looks and has an impeccable skill for braids and detail work. Her favorite part of wedding styling is being the creative piece of such a memorable day.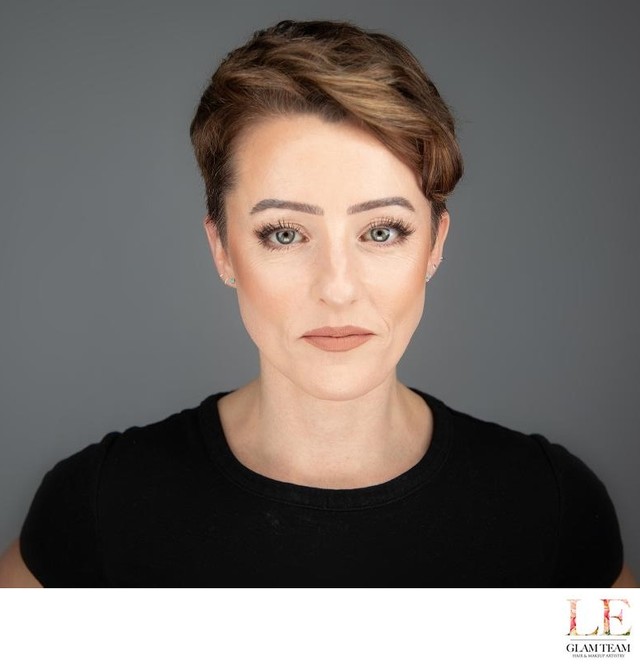 Regan
An accomplished makeup artist who truly loves what she does. Regan has created stunning looks for weddings, photo shoots, fitness shows, musical productions, and Boston Fashion Week. Her attentiveness and passion for the art shines through with each custom look she creates for her clients.
"What I enjoy most is the client's response when they see their final look in the mirror. I love being a part of such an important day in their lives."
---

---
"We believe bridal hair and makeup should bring out the bride's best features and make them look like the most beautiful version of themselves." -Lisa Stead
"There's nothing more rewarding to us than seeing a beautiful bride and her bridesmaids, glowing with happiness, ready to head to the wedding." -Erin Coleman